Welcome to Bright Ring Publishing
Award-Winning Art Activity Books for Children
MaryAnn Kohl would like to welcome you to Bright Ring Publishing
and Bright Ideas for Learning!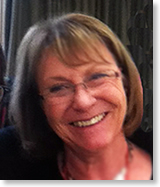 Welcome to Bright Ring Publishing and author MaryAnn Kohl's fun-filled world of process art! Crayons, fingerpaints, cookie sheets, clay, milk cartons, and music are among the many ingredients that go into our imaginative art projects for kids.
It is this process of exploring and creating, rather than the finished product, that is most important for young artists. We hope the art ideas in our art activity books for children will inspire all readers to carry art in their hearts as they grow and develop, for you are already great artists in every sense of the word!

ABOUT MARYANN
I believe that art is an adventure and an exploration of materials and ideas. I like to say "Art is a Process, Not a Product".
Read more about MaryAnn
ABOUT CREATIVITY
Creativity is as necessary for children as fresh air and sunshine! Creative experiences provide the gift of a rich and memorable childhood.
Read on …

ART ACTIVITY BOOKS
MaryAnn Kohl has been creating award-winning art activity books for children since 1985. Shop now for art activity books available in print and e-book formats.
Action Art: Hands-On Active Art Adventures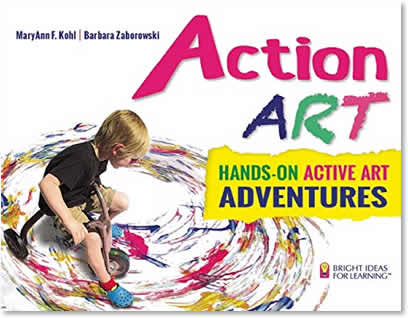 by MaryAnn F. Kohl and Barbara Zaborowski
MaryAnn F. Kohl and Barbara Zaborowski have invented and refined the activities in Action Art with the belief that children actively explore and discover art as a process of creating.
The finished product is the unique outcome of their involvement. Expect to see involved participation, inspired imagination, and a deeper challenge to their thinking.

Art Versus Crafts in ECE: Which Matters Most?
In the age of high-tech, old-fashioned art and crafts are still important to a young child's development. But which is more valuable to students? Listen to an interview with MaryAnn Kohl and Rae Pica.
WHAT IS CREATIVITY?
Interview with MaryAnn F. Kohl by SUNY Albany ECE Professional Training Program: